It wasn't long after the back house was done that I had another project on my plate. Theatrikos was auditioning for A Flea in Her Ear. I was in this play back in college at NAU, and really enjoyed it. This was common knowledge around the playhouse, as it was directed by the late Clifford E White, of NAU's Clifford E White theater fame. I really was on the fence for auditioning, but Jason the SM begged me. I sat down with director Scott Tignor, and read a few lines from Carlos Hominedes de Histangua...BAM! I was cast.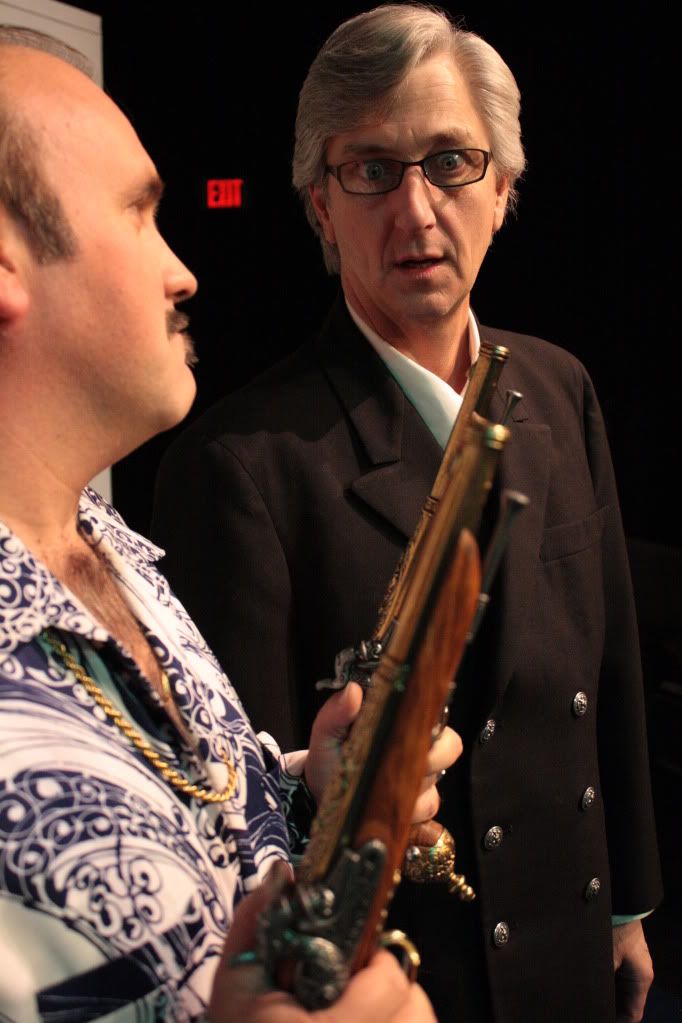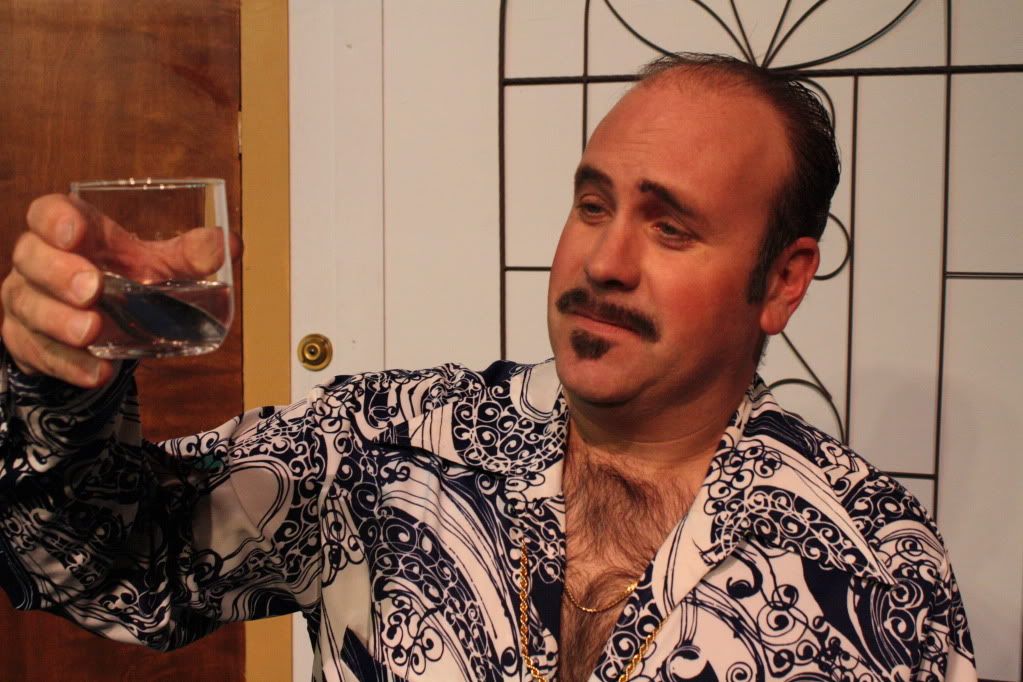 So for the next couple of months we rehearsed and performed. It was a really great cast, full of friends from the last 10 years. It was more than just a play, it was a reunion of sorts. Not only did I get to play the same character as last time, I got to work, hang out, party and fraternize with old friends like Vicki Thompson, Brian Turco, and Brian Wood.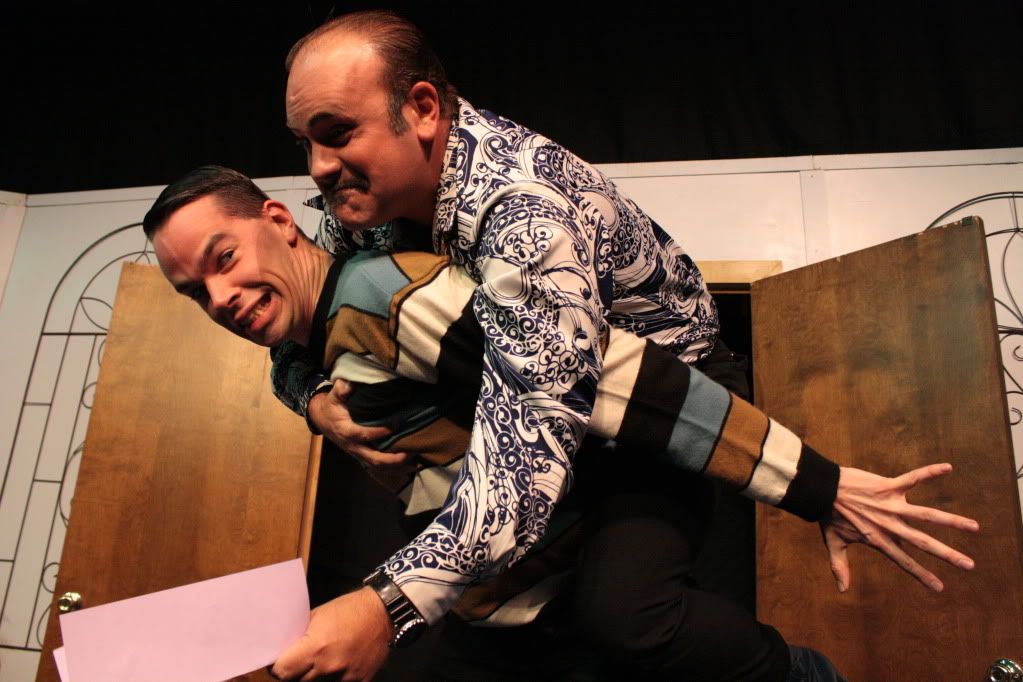 I played a crazy jealous Spainiard with an affinity with fire arms. I yelled, chased and fired pistols, all over a fake love letter. The play was reset from the 1900s to the risque and flamboyant 1960s. The play got rave reviews, and numerous write-ups in the paper, as well as multiple plugs on the radio station. I, of course, was mentioned as one of the highlights of the performances.